just so perfect I had to share, even here on my own blog.
International Liberty
Over the years, I've latched on to several images that do a very good job of capturing the essence of an issue.
Here are some of my favorites.
Now I have a new addition to the list.
Here's an image a reader shared with me and it's the perfect way to explain why the Bernie Sanders, Hillary Clinton, and the rest of the class warriors are wrong.
The problem isn't rich people. It's looters and moochers, regardless of their income.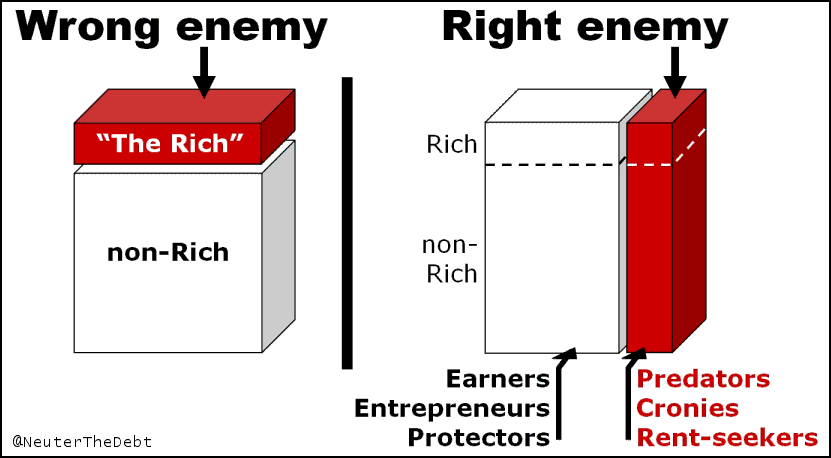 What makes this image so helpful is that it's true. If you look at the "right enemy" part of the image, the rich in the…
View original post 184 more words